Kyonichi Ramen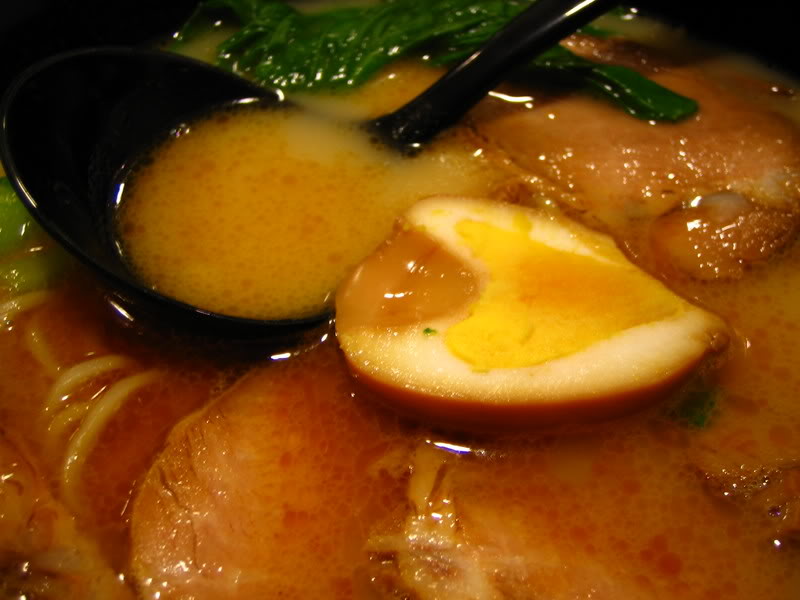 I had lunch with my colleagues, TT & NK, last Friday at
Kyonichi Ramen
@ China Square Central. I'd been meaning to try this place for a while but somehow always got distracted so I was very thrilled when TT suggested Kyonichi.
I ordered the Kyonichi Ramen with a thicker soup base. The soup was robust and according to the menu, its filled with Collagen, which is something I definitely need! The ramen was springy and the char siew was so soft, it melted in the mouth. This is definitely a Must-Try for ladies loading up on collagen. What I didn't like about the dish though was that there was a little too much oil floating on the surface of the soup. Considering that oil helps to make the noodles smoother, I guess this is a trade off that I had to make for the sake of greed...weight gain vs smoother noodles. I found the egg was a little too bland, which I guess helped to counter the saltiness of the soup.
Overall, it was a delicious lunch but do be forewarned that there's a potential 15 minute waiting time to get a table followed by an additional 15 - 20 minutes wait for the food to arrive.
Address:
Sorry, in my haste to get back to work, I forgot to take the business card. Its located at China Square Central & is opposite Capitol Puay Heng Noodles.